Located under the backdrop of the stunning and rugged Linville Gorge, our farmhouse brewery sits on 9 acres of beautiful pastureland surrounded by Lake James State Park. Once a dairy farm known as Whippoorwill, this land is currently home to our 15Bbl production facility and working farm with annual gardens and fruit groves
Our tasting room is an extension off of the main barn and production facility. This tasting room looks out to our pastures, state park land, and Shortoff Mountain. This tasting room features draught beer and packaged product available for folks to take home.
FARM RULES
– Leashed dogs are allowed on and inside the property. Dogs must remain leashed and in-hand at all times.
-No firearms allowed.
– No outside alcoholic beverages allowed.
– Please, no consumption of to-go beers on-site
– To ensure we are properly staffed, please call ahead for groups of 20 or more. For event reservations – please contact [email protected]
– No overnight parking or camping.
6751 NC-126
Nebo, NC 28761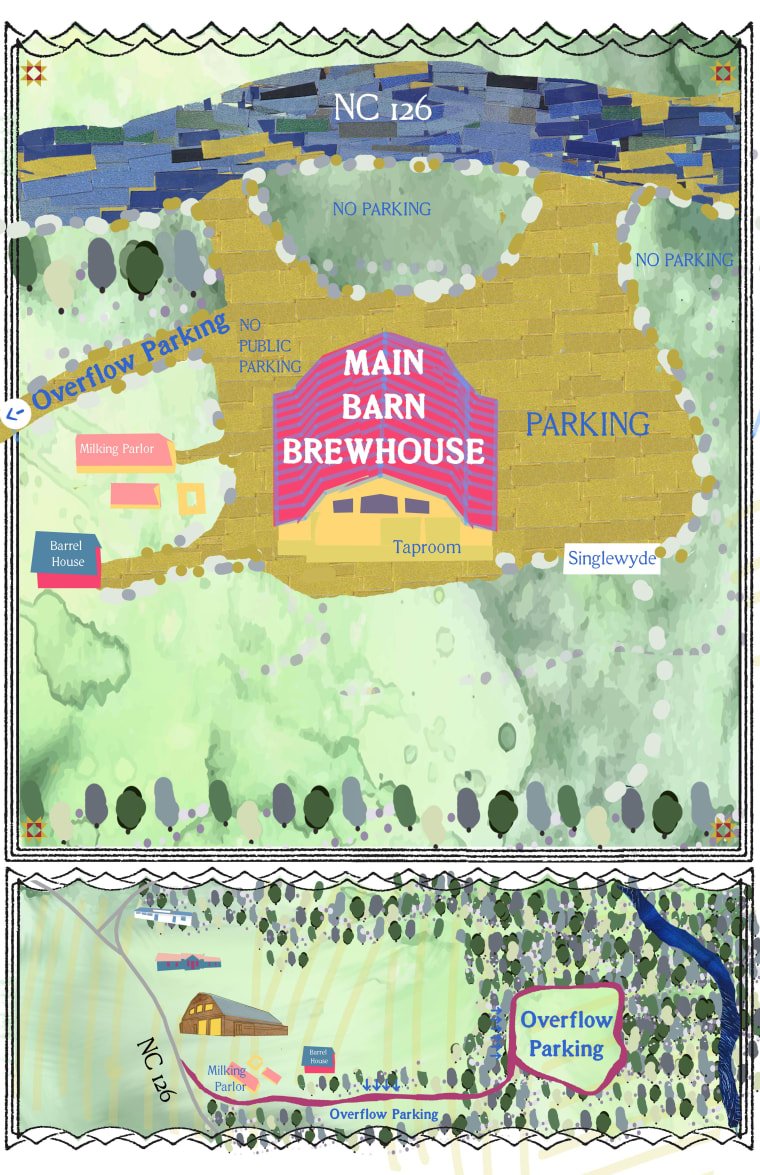 Singlewyde Food Truck Hours
Monday – Wednesday CLOSED
Thursday 4-7 pm
Friday 4-8 pm
Saturday 12 pm – 8 pm
Sunday 12 pm – 7 pm

  Local Ingredients

  Guest Draught
  Last Keg
Explore Our Beers
Check out our entire beer archive
Whippoorwill Events
Check out upcoming events at the farm
Never miss a Fonta Flora event again