Fonta Flora Turns 9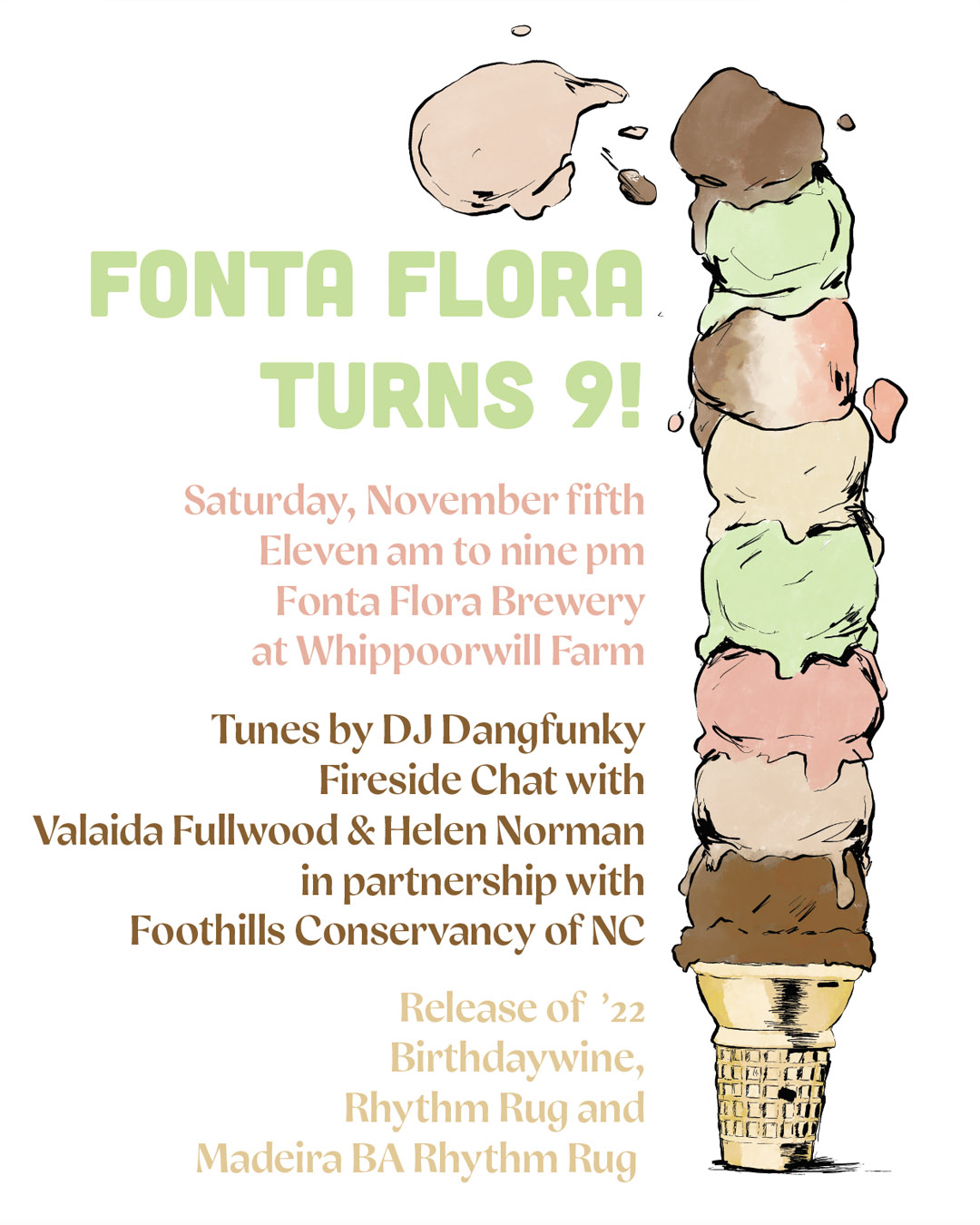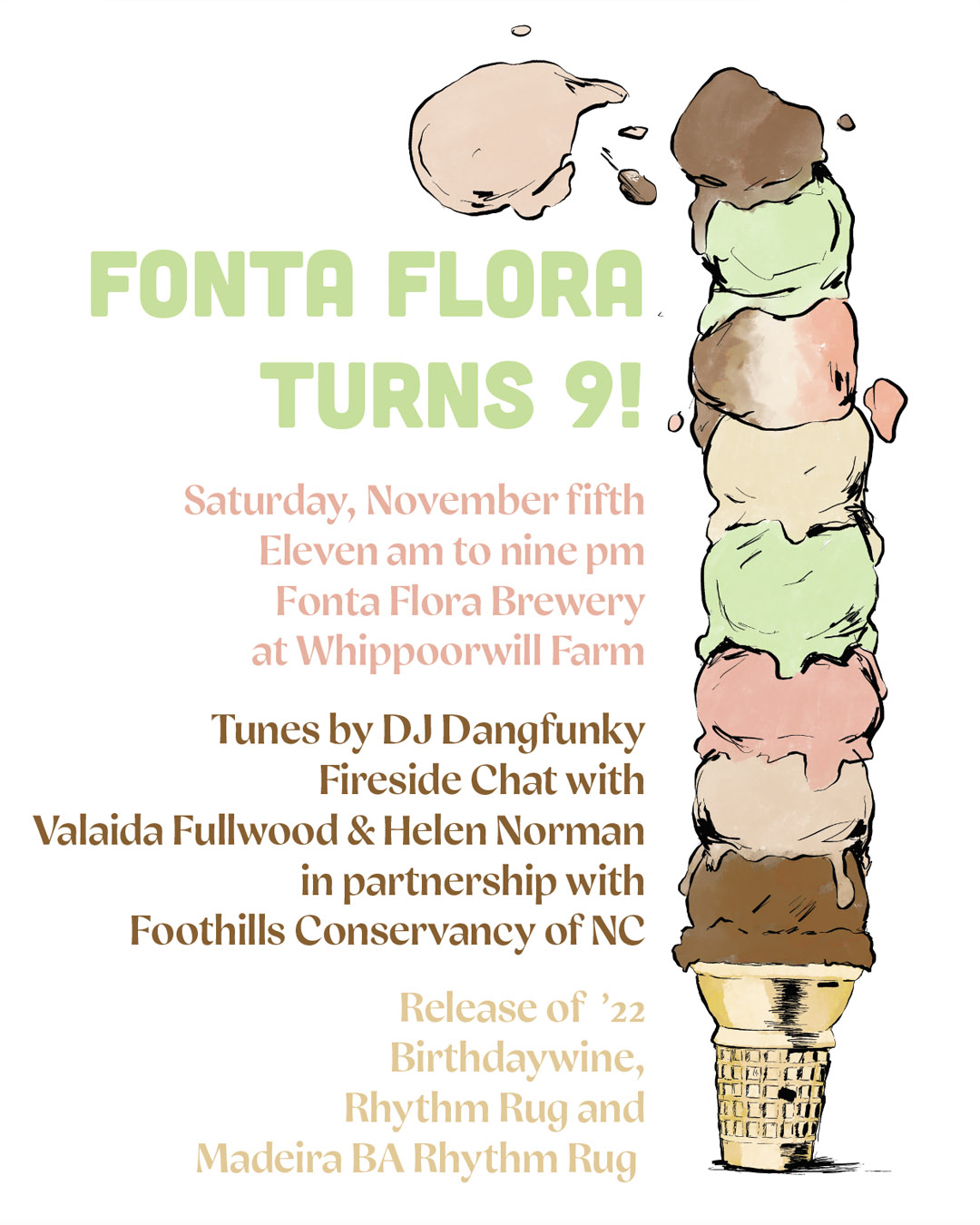 Join us for a full day of birthday fun at the Whippoorwill Farm location! Here's what's happening –
*Food by Singlewyde, Underground Baking Co. and Countryside BBQ
*DJ Dangfunky will be spinnin' tunes from 12-4pm
*Bottles of Rhythm Rug, Madiera BA Rhythm Rug, Birthdaywine and Triple Hop Beard will be available at ALL locations on Saturday. Get you some!
*Stories of Fonta Flora Fireside Chat with Valaida Fullwood and Helen Norman from 6-7:30pm – in partnership with Foothills Conservancy of NC. Please RSVP by clicking the ticket link below!
https://www.universe.com/events/stories-of-fonta-flora-fireside-chat-with-valaida-fullwood-helen-norman-tickets-HYQ05F
*Please utilize the "overflow parking" when the main lot is full.
*It's gonna be chilly, and we will have bonfires goin', but dress warm!
Share This